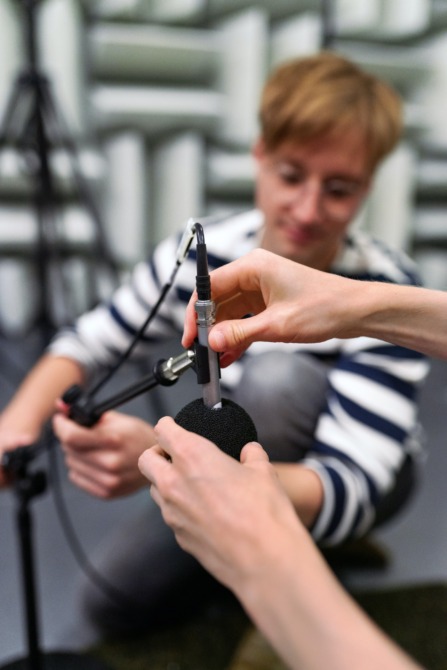 Technology Department Recognized by EPA's Energy Star
in Technology
The Chelmsford Public Schools joined the U.S. Environmental Protection Agency's ENERGY STAR Low Carbon IT Campaign by enabling the power management, or sleep mode, on their computers and monitors. This simple step will help reduce the nation's growing demand for electricity, save organizations money and help fight global warming.
If all office computers and monitors in the U.S. were set to sleep when not being used, the country could save more than 44 billion kWh or $4 billion worth of electricity and avoid the greenhouse gas emissions equivalent to those of about 5 million cars each year.
"We are proud to be part of this effort to reduce the carbon footprint of our IT operations, said Anne-Marie Fiore, Executive Director of Technology and Information. "The efficient use of computers and monitors is not just good for our bottom line, it's good for the environment."
The Chelmsford Public Schools joins the ranks of leading businesses and organizations who are participating in the ENERGY STAR Low Carbon IT Campaign, including Advanced Micro Devices, Inc., Anheuser-Busch Companies, Inc., Association of Bay Area Governments Energy Watch, Commonwealth of Massachusetts, Dell, Inc., Fox Entertainment Group, Inc., HP, Microsoft, OfficeMax, City of Portland (OR) Public Schools, City of San Jose (CA), and Snohomish (WA) County Public Utility District.
"EPA is pleased to recognize the Chelmsford Public Schools as a Participant in the ENERGY STAR Low Carbon IT Campaign," said ENERGY STAR Program Manager Steve Ryan. "By taking this simple pledge, we can make a substantial difference in the fight against global warming. ENERGY STAR's power management tools offer a cost-effective way to save energy, money, and reduce greenhouse gas emissions."
Power management enables computers and monitors to go into a low-power sleep mode after a period of inactivity. Power management has the potential to save up to $ 50 per computer annually. Despite the significant savings, according to Lawrence Berkeley National Labs, only a scant five to ten percent of U.S. organizations have deployed these settings on computers.
To join the ENERGY STAR Low Carbon IT Campaign, organizations simply take an online pledge to activate power management features on their monitors and computers to save energy and reduce their carbon footprint. Organizations can increase energy savings further by purchasing ENERGY STAR qualified computers and monitors. In turn, EPA provides free assistance to help implement power management, an estimate of the organization's energy and carbon savings, and official recognition from the agency. Organizations can join the campaign by visiting www.energystar.gov/lowcarbonit.
About ENERGY STAR
ENERGY STAR was introduced by the U.S. Environmental Protection Agency in 1992 as a voluntary market-based partnership to reduce greenhouse gas emissions through increased energy efficiency. Today, ENERGY STAR offers businesses and consumers energy-efficient solutions to save energy, money and help protect the environment for future generations. More than 12,000 organizations are ENERGY STAR partners committed to improving the energy efficiency of products, homes, buildings and businesses. For more information about ENERGY STAR, visit www.energystar.gov or call toll-free 1-888-STAR-YES (1-888-782-7937)