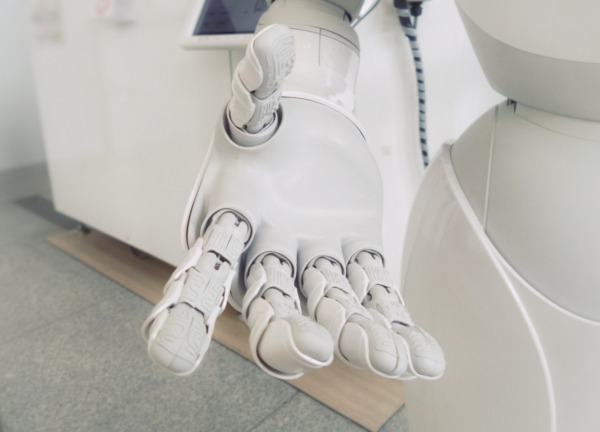 Assistive Technology Specialist Changes How Students Learn at Chelmsford High
in Technology
Father, husband and entrepreneur, John O'Sullivan, creates an interactive educational product which is changing how students learn in the classroom at Chelmsford High School.
An idea has tremendous potential power if acted upon. Last September, John O'Sullivan of Framingham, had an idea which has exploded into an actual product that is now changing Chelmsford High School.
John O' Sullivan is a husband, father and entrepreneur who has developed over a few short months an interactive teaching and learning product called, The Teacher's Awesome App Guide and Resource Book.
This product allows teachers to develop and teach instructional content through the means of the iPad to their students in the classroom in a digitally interactive manner.
The process of implementing this product into the classroom is "still in its pilot phase", says Chelmsford High Department Coordinator of Technology and Business Marilyn Sweeney Ed.
Teachers who are interested in utilizing this product into their classroom instruction are given an iPad and are trained how to use the features of The Teachers Awesome App Guide and Resource Book. They then use the iPad in their classroom to teach the material and content of their specific subject to their students, who are also given iPad's to receive the lesson, in the classroom.
The Teachers Awesome App Guide and Resource Book is designed to allow teachers to instruct their students in an interactive way using videos, tutorials, quizzes and other means that can help students learn the subject in a way that is fresh, new, exciting, informative and useful.
With the ever increasing forward progress of information and technology, it is imperative teachers stay up to date so they can teach students in a fashion that will keep them engaged and continuously learning. This fact is known by Chelmsford High when Sweeney said, "Technology evolves extremely rapidly."
With that being said, The Teachers Awesome App Guide and Resource Book is Chelmsford High School's attempt to stay up to date with technology. It is also continuously improving and changing to stay ahead of the curve. The creator of this project modestly said himself, "The ability to be able to do this is a big step forward."
As stated before an idea has tremendous potential power if acted upon, well this idea which John O'Sullivan came up with which went from a few simple notes jotted down in his little spare time on weekends has developed into a project that is changing the way Chelmsford High is teaching its students to keep them engaged and learning.
Said Sullivan, "The idea is the students learn, they go home, go online, click on a video, they read something, they look at pictures…They use stuff on the web that is interactive and the idea is that you can make a textbook that way, you know, that's something that is very powerful.  And you have the ability to adapt that to what you are doing specifically in the classroom, you don't have to go to a third party to do it, it makes it that much more interesting."