Welcome to Chelmsford Public Schools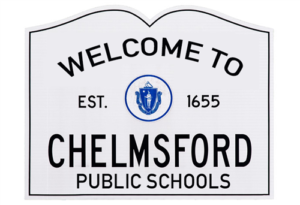 Are you new to Chelmsford? Or new to the Chelmsford Public Schools?   Welcome!  We have assembled some information about going to school in Chelmsford. If you are looking to register your child for school, please visit our Student Registration page. Feel free to browse our website for more information on the Chelmsford Public Schools.
New to CPS and need an X2 Student Information Account?​ – Families who are new to Chelmsford Public Schools for fall receive letters with their Login ID and Password in mid to late August. After that, accounts continue to be issued on a rolling basis for new families who enroll throughout the school year.