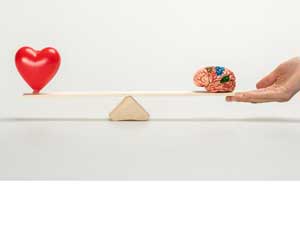 Experience has taught us that actions by adults can be more effective than expecting kids to protect themselves from sexual abuse.
These conversations can be integrated into the child's daily routine, such as bath time or when changing clothes. Make it an on-going topic of conversation.
Learning about sexual abuse/assault, being able to recognize potential warning signs, knowing how to respond and being aware of resources can help.
Prevention: Learn how to identify bullying and stand up to it safely.
When someone dies, it can feel like you're alone in your grief. At Dougy Center, you will find support, resources, and connection before and after a death.
TADS is a group of people in and around Groton, Mass. who advocate for mental wellness for young people. The mission of TADS is to raise awareness about mental health issues in our society, and in so doing, help to prevent suicide.
The Lifeline provides 24/7, free and confidential support for people in distress, prevention and crisis resources for you or your loved ones, and best practices for professionals.
The MCSP is a group of citizens, community leaders, advocates, legislators, public health officials, mental health leaders, survivors of suicide attempts and families who have lost loved ones to suicide — working together to stem the tide of suicide.
SAVE engages the public by partnering with communities across the country to organize awareness events, start up new SAVE charters, and disseminate suicide prevention messaging.
Depression is a serious condition that can take over your child's mood and thoughts. Awareness and intervention from parents or other adults, however, can help children with depression live normal and happy lives.
Time, love, attention, a sense of belonging, structure, and for the adults to model humane, honest behavior.
By Leah Davies, M.Ed.
Resources for parents raising young children.
The William James College INTERFACE Referral Service is keenly aware of the shortage of mental health providers of color and how racial inequities exist in medical and mental health care.
The National Stepfamily Resource Center offers a variety of resources, for both stepfamily members and support professionals who work with stepfamilies.
Resources for parents, children, teens and educators.
Solutions and strategies for all things study skills from memory improvement to procrastination to test anxiety.
Resources for siblings with family members suffering from cancer.