Calming the chaos of mental health care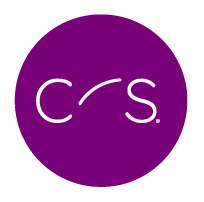 If a student or family member is looking for help with mental health or substance use, Care Solace can help you quickly find treatment options matched to your needs regardless of the circumstance.
Care Solace is a complimentary and confidential service provided to students, staff, and their families by Chelmsford Public Schools. Care Solace's team is available 24/7/365 and can support you in any language.
If you would like to use Care Solace to help you find a provider:
WATCH: It's OK Not to Be OK: How to ask for — and get support
Break Free from Depression
Every student at CHS has been or will be presented our Break Free From Depression curriculum during their Life Management Skills course. Provided in conjunction with Children's Hospital Boston, this curriculum takes place over four days and is co-taught by a Health teacher and School Counselor.
So to normalize conversations around mental health, students are taught about "stigma," what depression and anxiety might look like, and the appropriate steps to take if they are concerned about themselves or a friend. 
All students are required to complete a check-out slip after each class indicating whether they need support or would like to speak to a counselor about themselves or a friend. Counselors will always follow up with students who would like to talk at any point. 
Additional information will be provided to families just prior to their child's presentation.