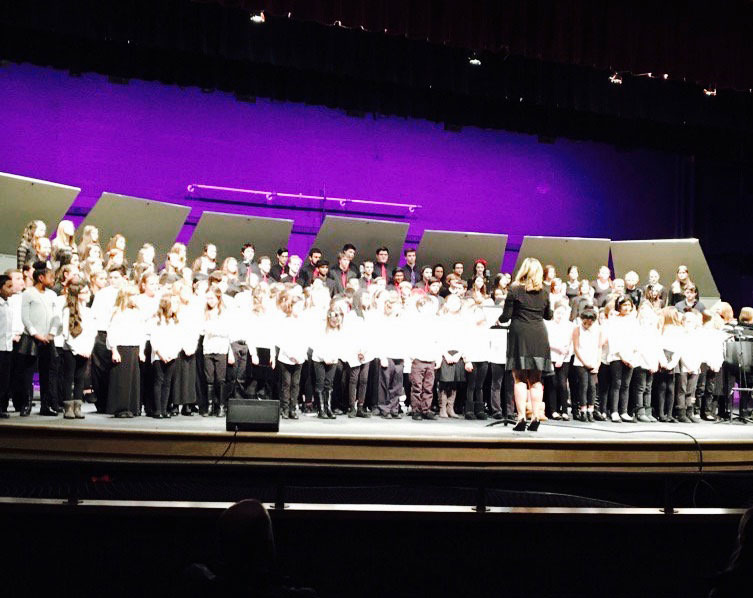 Choralfest '23 Slated for Saturday, Feb. 11 at the PAC
in News
12th annual multigrade event to be livestreamed on Chelmsford Telemedia
CHELMSFORD, MA (Feb. 7, 2023) – Choralfest, the singing tradition which encompasses grades 4-12 students at Chelmsford Public Schools, is scheduled for Saturday, Feb. 11 (2 p.m.), at the Carl J. Rondina Performing Arts Center at Chelmsford High School.
Admission is free and open to the public.
Celebrating its 12th year, Choralfest will be streamed live via Chelmsford Telemedia.
Fourth-grade students will work with the District's choral educators Saturday morning at the PAC both in preparation for the 2 p.m. performance and as an introduction to middle school chorus. The event culminates at 2 p.m. with the performances of different ensembles as well as a select song performed by all students in grades 4-12.
About Chelmsford Public Schools
The Chelmsford Public School District provides all students with multiple pathways to optimize their own potential for academic excellence, leadership, and social and emotional wellness. The mission of the Chelmsford Public Schools is to educate, engage, prepare, and empower well-rounded and knowledgeable learners to PERSEVERE through challenges, demonstrate RESPECT and INTEGRITY in their words and actions, are DEDICATED to their community, and display EMPATHY as global citizens while discovering and pursuing their full potential. This PRIDE-driven culture enables all members of the school community to support the growth and development of students. For more information, please visit www.chelmsfordschools.org.