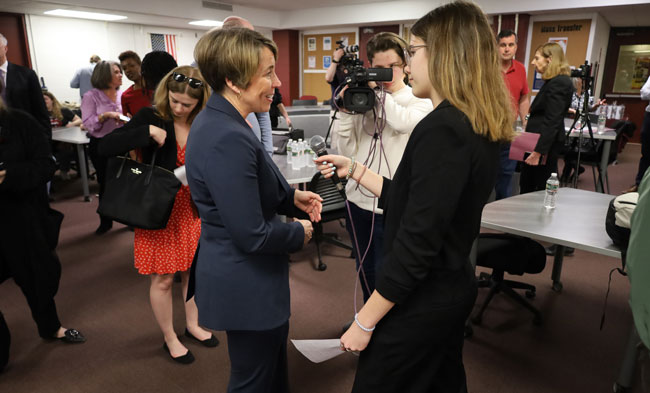 WATCH: Beyond the Classroom: The Innovation Pathways Program
in News
CHSTv presents Beyond the Classroom: The Innovation Pathways Program, produced by CHS juniors Stella Lamson and Brinley Williamson and freshman Nathan Hay and edited by Nathan Hay.
The Innovation Pathways Program at Chelmsford High School was developed to help expand career field exploration through technical education in the areas of Business & Finance, Information Technology, Manufacturing and Life Sciences.
CHS welcomed Governor Maura Healey, Lieutenant Governor Kim Driscoll, Secretary of Education Patrick Tutwiler and Department of Secondary and Elementary education (DESE) Jeffrey C. Riley Thursday, April 13 to tour CHS's Innovation Pathways classrooms and announce Innovation Pathways designations to 27 schools statewide.