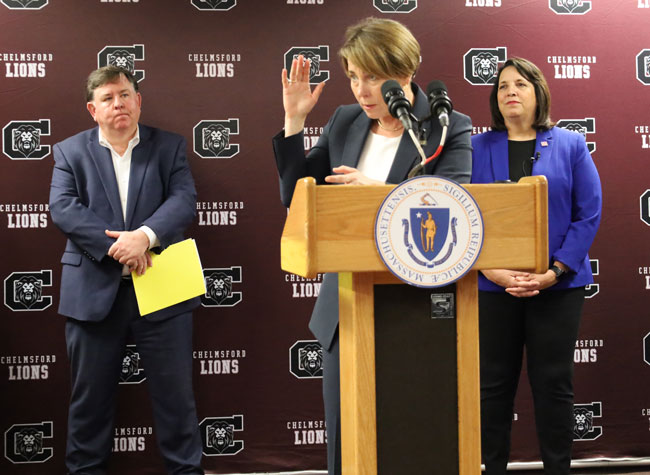 GALLERY: Governor Maura Healey Visits CHS Innovation Pathways
in News
Governor Maura Healey and her administration visited the Innovation Pathways classrooms at Chelmsford High School on Thursday, Apr. 13, where she announced Innovation Pathways designations to 27 schools in Massachusetts.
The announcement means nearly one in five public high schools in Massachusetts will be offering Innovation Career Pathways, which give students hands-on coursework and work-based learning experiences in specific high-demand industries.
CHS currently offers its students pathways in the fields of Business & Finance, Information Technology, Advanced Manufacturing, and Life Sciences, and is a model of what a successful Innovation Pathways program can look like.