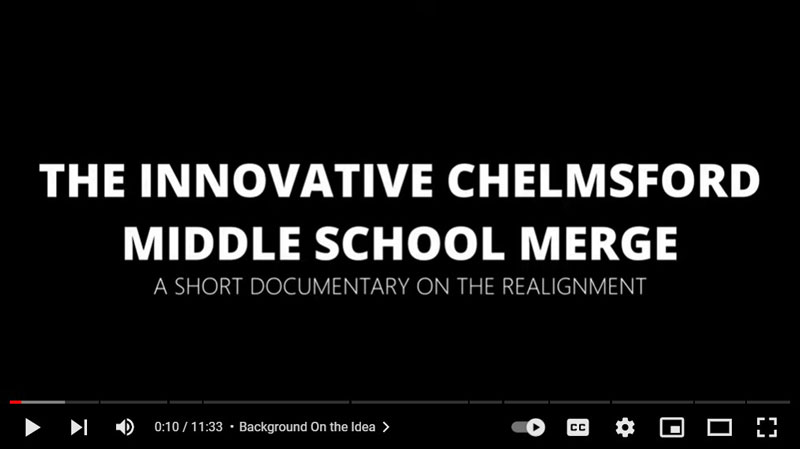 WATCH: The Innovative Chelmsford Middle School Merge: A Short Documentary On the Realignment
in News
Chelmsford High School's 7:19 News presents the Innovative Chelmsford Middle School Merge: A Short Documentary On the Realignment.
Effective the 2023-24 academic year, the McCarthy and Parker middle schools will merge to form one school for grades 5 and 6 (Parker) and one for grades 7-8 (McCarthy). Superintendent Jay Lang along with McCarthy principal Kurt McPhee and and Parker principal Jeff Parks discuss the changes.
The documentary was produced by freshmen Nathan Hay and Nick Domow and edited by Mr. Hay.