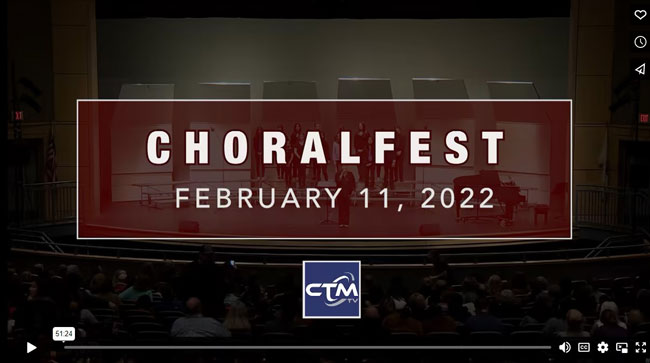 WATCH: Choralfest 2023
in News
The 12th annual Choralfest brought together Chelmsford Public Schools singers grades 4-12 on Saturday, Feb. 11 at the Carl J. Rondina Performing Arts Center.
We offer our heartfelt thanks to Chelmsford Telemedia for its continued support in streaming our events.
CPS Performances: Choralfest – February 11, 2023 from Chelmsford TeleMedia on Vimeo.