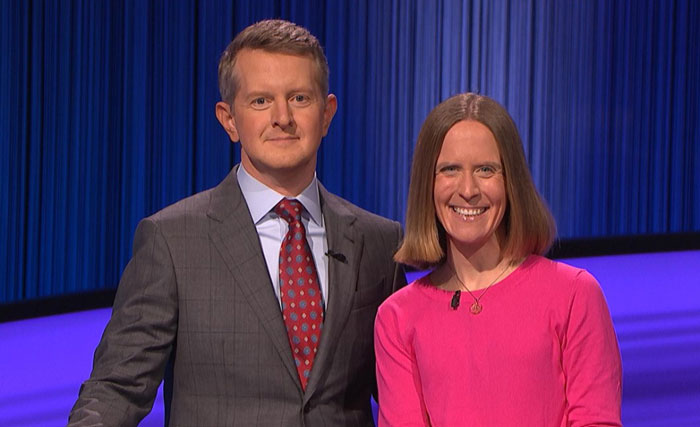 The Sun: What is a dream come true?
in News
Jen (Clancy) Petro-Roy (CHS '00), Chelmsford author, librarian competes on quiz show
By CAMERON MORSBERGER | cmorsberger@lowellsun.com
CHELMSFORD — Jen Petro-Roy identifies as a "Jeopardy!" super-fan.
A Chelmsford native, author and former teen librarian at the Chelmsford Public Library, Petro-Roy has watched the competition trivia show for decades. In the hopes of becoming a contestant, Petro-Roy completed the qualifying exams and joined the candidate pool several times over the last 10 years.