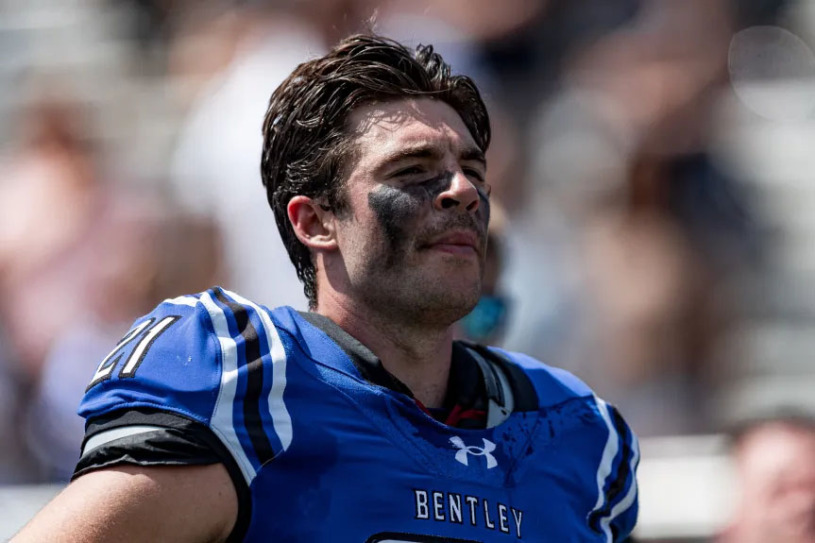 The Sun: Chelmsford's Sal Lupoli Jr. tackles success at Bentley University
in News
By CHRISTOPHER HURLEY | churley@lowellsun.com
Sal Lupoli Jr. never met a challenge he couldn't tackle.
From his early days playing Chelmsford Pop Warner, to his current status as a bruising linebacker for the Bentley University football team, the 5-foot-11, 220-pound grad student has racked up more hits than Lennon and McCartney.
This year has been no exception, as he led the NCAA with 13.2 tackles per game entering the weekend. He was looking to add to his eye-popping totals Saturday in a clash with American International College.