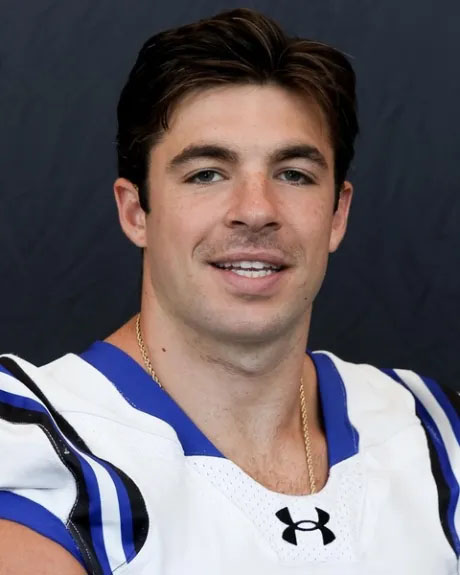 The Sun: Chelmsford's Sal Lupoli Jr. named Northeast-10's Most Valuable Player
in News
By STAFF REPORT
WALTHAM – Bentley University's Sal Lupoli Jr. wasn't just the best defensive player in the Northeast-10 this season. He was the best player.
NE10 coaches selected Lupoli as the conference's Most Valuable Player.
The graduate student linebacker from Chelmsford, Mass. led all of NCAA D-II in tackles per game this fall (12.3). Lupoli tied Bentley's single-season record for tackles with 123 in 2023, matching Matt Zahoruiko in 2009.