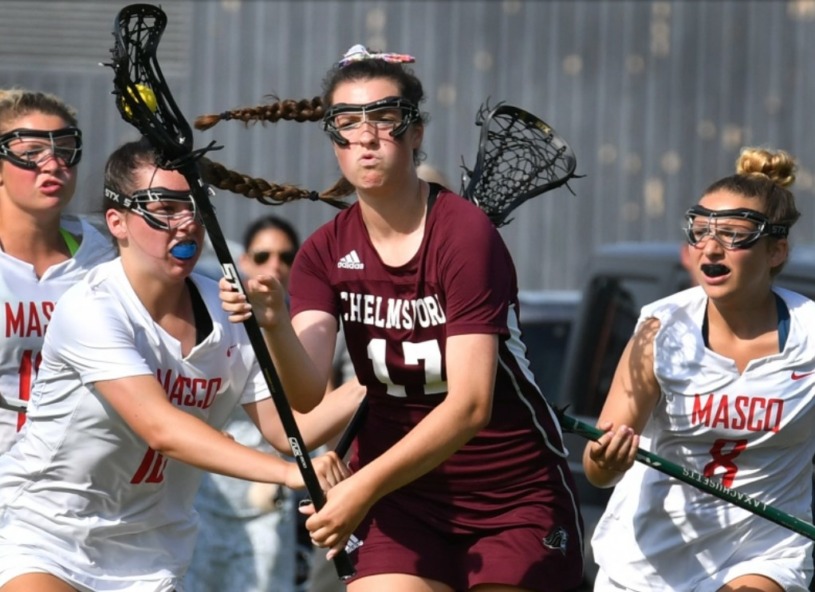 The Sun: Chelmsford's Pitts pushes through adversity
By JAMES ALBERT, Correspondent
Julia Pitts has dealt with a lot in her young life.
The three- sport Chelmsford High athlete has suffered several losses, including the death of her best friend in March of 2021. Like everyone else, Pitts faced the COVID-19 pandemic, which led to losing her sophomore lacrosse season. When athletics returned, she played six months of field hockey, only to tear her ACL. Pitts missed all of the basketball season and half of the current lacrosse season.
But instead of focusing on the negative, the granddaughter of former longtime Chelmsford athletic director Jack Fletcher has put her head down and has worked hard to get healthy.