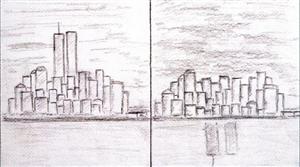 Those of us who are teachers and staff members in the district have vivid memories of where we were and what we witnessed on that and the subsequent days.  For those of us who are old enough to recall the events we also remember what life and our country was like both before and after this historic day.

However, many of the students we are currently educating do not share our collective conscious of the events.  Some of our students were not yet born or too young to recall.  As the nation pauses to reflect we must recognize the importance of the day and provide our students with the tools and resources to understand the causes and consequences of September 11th.
The following is a list and brief explanation of suggested resources for teachers to either gain personal knowledge or to utilize in their classrooms in the upcoming days and weeks.
Resources for background knowledge
Stories and video clips recommended for teachers and students at the Middle and High School level.  Video clips include President Bush's recollection of the day and highlights of the heroes of September 11th.
Resources for the classroom
This website was created by the NY Department of Education.  On this website you will find lessons with grade level designations, Tribute Art, a link on Volunteerism and an FAQ section about 9/11.  All lesson plans follow four themes including the historical impact, community and conflict, heroes and service, and memory and memorialization.  The lesson plans are cross-curricular and can be taught in Social Studies, ELA or art classes.
9/11 Center for Civic Education Resources
This website provides an overview of the consequences of 9/11 and the Constitution including resources regarding the impact on civil liberties.
Share My Lesson: 9/11 Memorial Resources
This website provides a number of age-appropriate lesson plans for elementary, middle and high school.  The site is rich with history, first person accounts and webinars to provide deeper context and understanding.
If you would like more information, resources or ideas on how to reflect on the anniversary in your classroom please feel free to contact me at quinns@chelmsford.k12.ma.us or call me at my office 978-251-5111 ext. 5520.