Citizenship and Constitution Day
Follow the link below to review  36 U.S.C 106 as it pertains to Constitution Day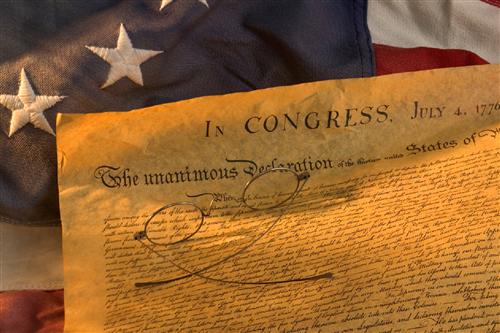 Constitution and Citizenship Day is celebrated each year on September 17th to mark the anniversary of the signing of the U.S. Constitution.  Each year, since 1952, the President of the United States proclaims the day as Constitution and Citizenship Day and since 1956 they  have proclaimed the week of September 17th through September 23rd as Constitution Week.
The Constitution is a living and active document that both establishes a foundation for our governmental structure and protects our rights and liberties as citizens of this great country.  It is our duty as educators to teach the younger generation about the history and contents of the document and the protections it accords us today.  Education of the constitution is essential to retain the vitality and strength of our democracy.
Teachers in the district are encouraged to preview the following links and choose assignments, activities, readings and games appropriate for their grade level to incorporate into their lessons for September 17th.
Constitution Center
This website provides documents, games and fast facts on the Constitution.  Teachers can select lessons and activities based on grade level ranging from elementary through high school.  You can also find naturalization and citizenship tests as well as the Constitution translated into 10 languages!
iCivics Constitution Day Lessons
This website has games and lessons appropriate for elementary and middle school.
National Archives: Constitution Day Lessons
This website has documents and resources appropriate for middle and high school students.
If you would like additional resources or ideas on how to incorporate Constitution and Citizenship Day into your classroom please feel free to contact me at quinns@chelmsford.k12.ma.us  or at my office at CHS 978-251-5111 extension 5520.
Teaching about the Constitution and our duties as citizens is an ongoing process and focus in our schools throughout the year. We encourage our teachers, staff, parents and community members to recognize this process and support the civic education of our students year round.