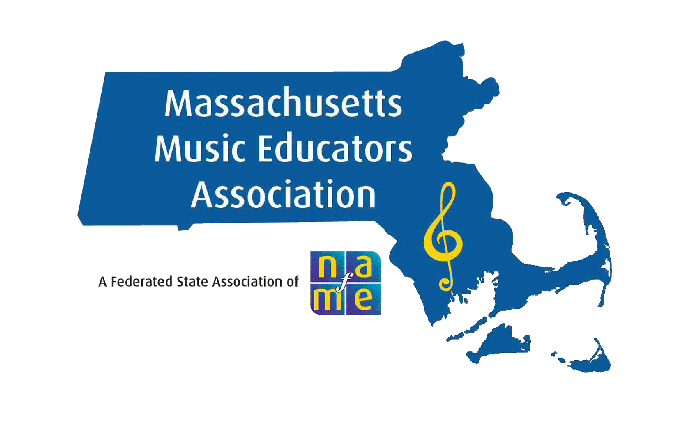 MMEA Northeast Junior District Festival Tabs 22 Chelmsford High School, Middle School Musicians
in News
Eighth-grader Adam Pinto named for third straight year; Festival concert slated for Apr. 1
CHELMSFORD, MA (Feb. 2, 2023) – Twenty-two student-musicians from Chelmsford Public Schools – representing band, orchestra and chorus – were accepted into the Massachusetts Music Educators Association (MMEA) Northeast Junior District Festival, the MMEA announced Monday.
Among the 22 student-musicians honored included four members of the Chelmsford High School band and one member of the CHS Orchestra; six members of the McCarthy Middle School band, five members of its chorus and one member of its Orchestra; and four members of the Parker Middle School chorus and one member of the Parker band.
Eighth grade choral singer Adam Pinto was named to the Festival for the third consecutive year and was the sole Chelmsford student-musician to repeat the honor. Though the Festival auditions are open to students in grades 7-9, grade six choral students are permitted to audition for tenor and bass only.
Each student-musician accepted will perform at the MMEA Northeast Junior District Festival Concert scheduled for Saturday, Apr. 1 at the Galvin Middle School in Wakefield, Mass. The band/orchestra concert will begin at 10:30 a.m. with the jazz band and chorus at 12:15 p.m.
The rain/snow date for the concert is Sunday, Mar. 19.
"These students' success is a testament not only to their hard work and dedication, but also to the Chelmsford music faculty's commitment to offering high quality educational experiences to all students," said Dr. Christy Whittlesey, K-12 Fine and Performing Arts Coordinator at Chelmsford.
The acceptance of Chelmsford's student-musicians to the District Festival Concert is the latest musical honor for the school district this year.
The junior festival auditions, open to students in grades 6-9, took place Saturday, Jan. 28 at the Tenney Grammar School in Methuen, Mass., where students auditioned with both a solo piece and a scale.
In preparation for the Mar. 18 concert, Chelmsford student-musicians will rehearse Wednesday, Mar. 15, Friday, Mar. 15 and the morning of the concert.
Students accepted into the MMEA Northeast Junior District Festival Concert included:
Chelmsford High School, Year | Distinction | Instrument
Darren Larkin, Fr. | Band | Trombone
Jacob Lazar, Fr. | Orchestra | Violin
Nathan Moore, Fr. | Band | Trombone
Liam O'Neil, Fr. | Band | Clarinet
Miles Redding Cooper, Fr. | Band | Euphonium
McCarthy Middle School, Year | Distinction | Instrument
Kat Benecchi, 7th grade | Chorus
Abigail Cooper, 7th grade | Band | Clarinet
Miles Deardorff, 8th grade | Band | Tenor Saxophone
Lynette Grab, 7th grade | Chorus
Finnian Hughes, 7th grade | Band | French Horn
Ethan January, 8th grade | Band | Oboe
Liam January, 8th grade | Band | Trumpet
Rose Lovett, 8th grade | Chorus
Jack McCreery, 7th grade | Orchestra | String Bass
Kavish Shah, 7th grade | Chorus
Charlotte Vitt, 8th grade | Band | Flute
Molly Zeng, 8th grade | Chorus
Parker Middle School, Year | Distinction | Instrument
Ananya Bharti, 8th grade | Chorus
Lovina Crouthamel, 8th grade | Chorus
Eilis Dowd, 7th grade | Band | Clarinet
Teagan Krochune, 8th grade | Chorus
**Adam Pinto, 8th grade | Chorus
*Denotes previous appearances in the MMEA Junior District Festival Concert