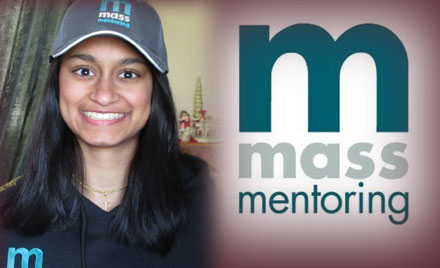 Named to the Mass Youth Leadership Council, CHS's Naomi D'Souza Has Her Sights on Legislation and Advocacy
in News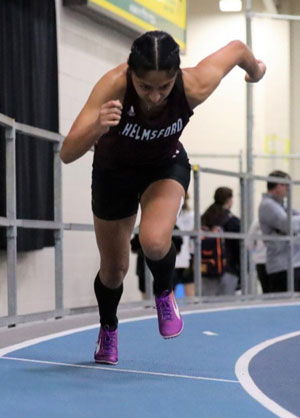 Ms. D'Souza to attend Youth Mentoring Day Mar. 22 at Mass Statehouse
CHELMSFORD, MA (Mar. 14, 2023) – It never occurred to Chelmsford High School junior Naomi D'Souza to pursue legislation.
She is leaning toward studying engineering or the medical profession, but now finds herself immersed in legislation and is considering studying it as a minor, and maybe as a side career.
Ms. D'Souza is a member of the Massachusetts Youth Leadership Council, part of the Mass Mentoring Partnership, that provides mentoring relationships to young people as they enter adulthood. Only 17 students statewide were selected to the MYLC out of 60 applicants.
"I never thought I'd be in the legislative process," said Ms. D'Souza, who is involved in many activities at CHS. "I never thought it would be a necessity. But now that I'm in this program, I see how we need to extend this training to kids and how it's important to learn about advocacy. I'm glad I'm exposed to it."
Ms. D'Souza will attend Mass Mentoring Partnership's 2023 Youth Mentoring Day at the Massachusetts Statehouse Wednesday, Mar. 22, where 200 people will gather to celebrate the importance of youth mentoring with legislators and ensure such programs are adequately funded. The Mass Mentoring Partnership is looking to raise funding from $1.5 million to 1.8 million for youth mentoring programs and education.
Ms. D'Souza will be part of a panel led by Beth Fraster, Vice President and Chief Program Officer at the Partnership, which will discuss the importance of youth advocacy, mentorship and the importance of using one's voice for change. Joining her on the panel are Yeylin Mendoza of Everett H.S., Diana Luong of University Park Campus School, and Sofiyat Bello of Brockton H.S.
"Naomi understands and values mentoring first-hand as she is a mentor in her school," said Ms. Fraster. "She brings her passion for advocacy, for raising her voice and inspiring others. She understands the importance of listening, patience and seeing the big picture when working to make social change. She is kind, warm, smart, brave, and respectful in all that she does in our group."
MYLC members also have the opportunity to meet their local legislators – Senator Michael Barrett and Representative James Arciero represent Chelmsford – at Youth Mentoring Day.
"I'm quite excited to be there and see how everything runs," said Ms. D'Souza. "I hope to meet my state legislators and I hope to learn from watching others talking to their legislators."
Over the summer a family friend suggested she apply to join the MYLC.
Among the 60 applicants, Ms. D'Souza felt good about her interview. "Melany (Mendoza, Director of Community Engagement) liked that I was adaptable," she noted. "I was really excited and proud of myself for trying something new."
Ms. D'Souza is a member of the MYLC presenting and marketing subcommittees and gave a presentation to 40 advisors, students, and representatives from non-profits on a video conference call Mar. 7. Her 10-minute presentation focused on the benefits youth advocates have on their communities.
"It went very smoothly," she noted. "Part of the reason I joined the presenting team was to get out do public speaking."
Along with her commitment to the MYLC, Ms. D'Souza is also omnipresent in activities and organizations at CHS. A two-sport athlete in swimming and track and field, she recently competed in the 200 meters at the New Balance National Indoor High School Track and Field Championship. She is also a member of Class Representatives, the GIVE Club, Asian Students Organization, Interact and the CHS Body Positive Alliance.
Ms. D'Souza is the daughter of Delise and Lester D'Souza.
About Chelmsford Public Schools
The Chelmsford Public School District provides all students with multiple pathways to optimize their own potential for academic excellence, leadership, and social and emotional wellness. The mission of the Chelmsford Public Schools is to educate, engage, prepare, and empower well-rounded and knowledgeable learners to PERSEVERE through challenges, demonstrate RESPECT and INTEGRITY in their words and actions, are DEDICATED to their community, and display EMPATHY as global citizens while discovering and pursuing their full potential.  This PRIDE-driven culture enables all members of the school community to support the growth and development of students.  For more information, please visit www.chelmsfordschools.org.