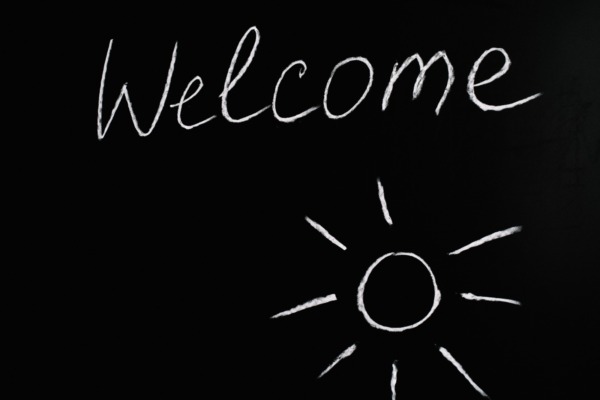 Jennie Oemig named communications director for Chelmsford Public Schools
in News
Ms. Oemig replaces Chris O'Donnell; started new role Oct. 16
Jennie Oemig has been named the communications and media director for Chelmsford Public Schools, stepping into her new role on Oct. 16. She replaces Chris O'Donnell, who moved on to become the director of communications for Salem Public Schools.
Ms. Oemig comes to Chelmsford with over 15 years of experience as a multimedia journalist, producing award-winning content. She will be responsible for the district's public relations efforts and storytelling, website development and digital marketing initiatives.
Most recently, Ms. Oemig worked for Gannett New England (Wicked Local), covering everything from the food and dining scene to local government and education. She spent nearly 11 years reporting on myriad issues in several north Shore communities, including Ipswich, Hamilton, Wenham, Beverly and Danvers.
During her tenure with Gannett, Ms. Oemig won multiple New England Newspaper & Press Association (NENPA) awards for both her writing and page design skills. Previously, Ms. Oemig worked at a handful of weekly newspapers in the Midwest and Wyoming.
A native of rural Wisconsin, Ms. Oemig graduated from the University of Wisconsin – River Falls (UWRF) with a bachelor's degree in liberal arts, majoring in journalism with a minor in professional writing. While attending UWRF, she served as assistant editor, columnist, cartoonist and news reporter for the university's student-run publication, The Student Voice.
In her spare time, Ms. Oemig tends to her garden, toils in the kitchen and tests her patience with jigsaw puzzles. She is also an avid sports fan, with allegiances to the Atlanta Braves, Green Bay Packers and Wisconsin Badgers.
Ms. Oemig resides in Beverly with her fiancé, Jason, and their incredibly spoiled cat, Fredward.
About Chelmsford Public Schools
The Chelmsford Public School District provides all students with multiple pathways to optimize their own potential for academic excellence, leadership, and social and emotional wellness. The mission of the Chelmsford Public Schools is to educate, engage, prepare, and empower well-rounded and knowledgeable learners to PERSEVERE through challenges, demonstrate RESPECT and INTEGRITY in their words and actions, are DEDICATED to their community, and display EMPATHY as global citizens while discovering and pursuing their full potential.  This PRIDE-driven culture enables all members of the school community to support the growth and development of students.  For more information, please visit www.chelmsfordschools.org.