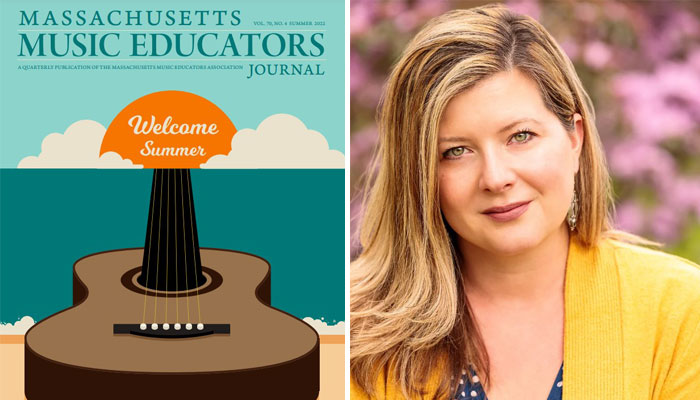 CPS Fine & Performing Arts Coordinator Dr. Christy Whittlesey Named Publications Editor at MMEA
in News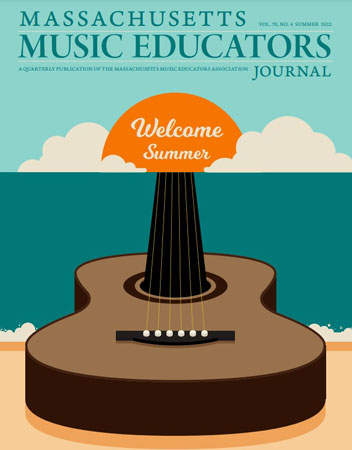 Editor role the latest in long service to MMEA
CHELMSFORD, MA (Sept. 13, 2022) – Dr. Christy Whittlesey, in her 13th year as the K-12 Fine and Performing Arts Coordinator at Chelmsford Public Schools, will simultaneously serve as the Publications Coordinator at the Massachusetts Music Educators Association (MMEA), the MMEA announced last week.
Dr. Whittlesey will oversee all content and publishing for the MME Journal, a quarterly publication that reaches 13,000 readers including K-12 music educators, college professors, music students both in college and high school as well as many other stakeholders.
The MMEA Journal covers all subjects related to music education in Massachusetts.
"I'll be working with the editorial board to represent every part of music education," Dr. Whittlesey said. "(The MMEJ) is a nice tool for the membership to use and to learn about new pedagogical approaches."
Dr. Whittlesey previously served as clerk on the MMEA Executive Board as well as a Conference Coordinator and Presenter at the MMEA Annual Conference. She has contributed several articles to the MMEJ.
"One of my goals is to make the Journal more interactive with different viewing platforms and embedded live links," she said. "I would also like more voices to be heard and more people to contribute."
Dr. Whittlesey received her undergraduate degree in music from Berklee College of Music in 2004 and her master's degree in Music Education from Boston University in 2009. She earned Ph.D. in Educational Research and Evaluation from UMass Lowell in 2019, achieving the 2019 Outstanding Dissertation Award from the College of Education.
Dr. Whittlesey is also the author of It's OK to Say They and The Beginner's Guide to Being a Trans Ally and is a sought-after speaker on transgender issues. She has been an educator at Chelmsford Public Schools since 2007.
About Chelmsford Public Schools
The Chelmsford Public School District provides all students with multiple pathways to optimize their own potential for academic excellence, leadership, and social and emotional wellness. The mission of the Chelmsford Public Schools is to educate, engage, prepare, and empower well-rounded and knowledgeable learners to PERSEVERE through challenges, demonstrate RESPECT and INTEGRITY in their words and actions, are DEDICATED to their community, and display EMPATHY as global citizens while discovering and pursuing their full potential. This PRIDE-driven culture enables all members of the school community to support the growth and development of students. For more information, please visit www.chelmsfordschools.org.