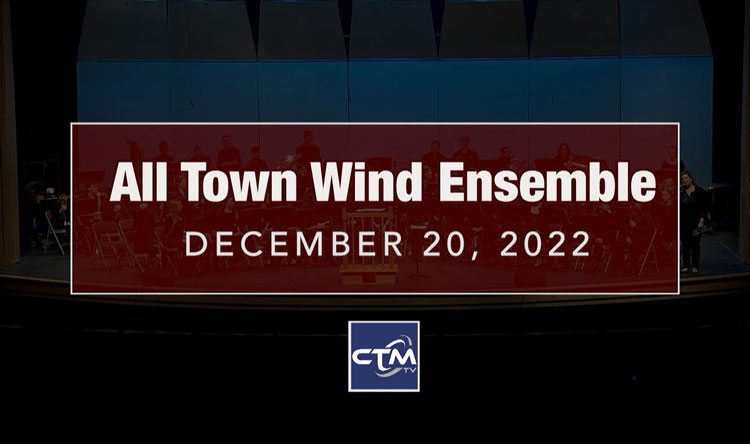 WATCH: Chelmsford All-Town Wind Ensemble 2022 Holiday Performance
in News
The Chelmsford All-Town Wind Ensemble, which encompasses musicians grade 6-12, performed its winter concert on Tuesday, Dec. 20, at the Carl J. Rondina  Auditorium at Chelmsford High School.
We extend our thanks to Chelmsford Telemedia for its usual flawless production. Watch it again in full:
CPS Performances: All Town Wind Ensemble – December 20, 2022 from Chelmsford TeleMedia on Vimeo.