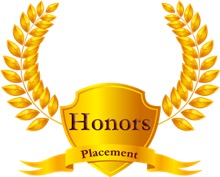 The following criteria is used for placement in English 9H:
An average grade of A to A+ (at least 93) in Grade 8 English for Terms 1 and 2.

Placement of 'mid- or above grade level' on Winter 2021 iReady diagnostic.

A score of 515 or higher on the Grade 7 ELA MCAS exam.

8th grade teacher recommendation based on work habits (quality of work, effort, homework completion).

Outstanding skills in writing.